Dr. Keith Ryan

Education University of Utah Hospital and Clinics, Internship and Residency (Salt Lake City, Utah)
University of Missouri-Columbia, MD (Columbia,Missouri)
Northern Arizona University, BS Zoology, Minor in Music Performance (Flagstaff, Arizona), Cum Laude
Certification Board Certification Internal Medicine
American Board of Internal Medicine
Membership American College of Physicians American Medical Association Active Staff Flagstaff Medical Center since 1994
Hobbies I enjoy spending time with my family, travel, outdoor activities, and playing music
Katie Lemke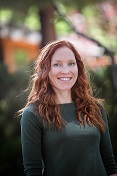 Education University of Arizona (Tucson, AZ) Degree in Family Nurse Practitioner
Grand View University (Des Moines, Iowa) Bachelors of Science in Nursing
Nebraska Methodist College (Omaha, Nebraska) Masters of Science in Nursing, with an emphasis in nursing education.
Certification BBoard Certification Family Nurse Practitioner
National Registry of Certified Medical Examiners
Membership Member of the American Association of Nurse Practitioners and the American Heart Association.
Hobbies II enjoy spending time with my family, which includes keeping up with a busy 4yr old boy. We enjoy hiking, bike rides and traveling.
Stacie

Hi, my name is Stacie, and I'm the office manager here at Ryan Internal Medicine. I grew up in Tuba City and graduated from Tuba City High School. I attended Northern Arizona University. I have been in the medical field for 18 years. I have four beautiful children and between them and work, that is my life! I have worked at Ryan Internal Medicine for almost three years and really enjoy what I do. Our patients are the best!
Kris

I am a Medical Assistant at Ryan Internal Medicine. I earned my Associate's Degree in medical specialties at College America. I have been a medical assistant for over 10 years and have worked for Ryan Internal Medicine for over 8 years. I am a native to Flagstaff and enjoy the outdoors.
Kim

I am a medical assistant at Ryan Internal Medicine. I received my Associate's degree at College America here in Flagstaff. I have been a medical assistant for 4 years and have experience with bariatric and family medicine. When I am not working, I enjoy spending time with my husband and four children.
Thom

Hi, my name is Thom, and I am the ultrasonographer here at Ryan Internal Medicine. I am from Northern Michigan. I attended Oakland Communtiy College in Detroit and received an Extended Associates Degree in Applied Science Ultrasound. I also attended the AZ Heart Institue School of Cardiac & Vascular Ultrasound. I have been a resident of the Verde Valley for over 19 years and the last 17 years in Jerome. My hobby is music, listening and playing.